"Jo was so sick in hospital that the doctor pulled me aside and strongly suggested I call the family in to say goodbye."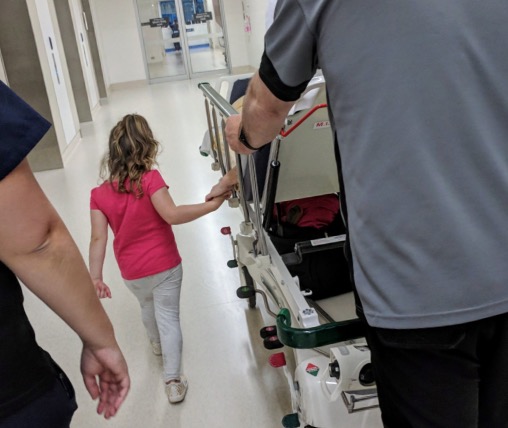 JO'S DIAGNOSIS
When Jo was diagnosed with a rare form of uterine cancer in 2016, she knew she was in for the fight of her life.
During the next three years, as she faced round after round of gruelling treatment, cancer took over her family's lives.
"Seeing doctors, visiting me in hospital, me having my special medicine – it all became normal to our little girl, Matilda"
"We went from, 'We're at the end of the road' to 'We can offer you these options now' because they could target my treatment uniquely for me."
JO'S ELEVENTH-HOUR LIFELINE
Just when it looked like all hope was lost, Jo received an amazing lifeline.
It came from a laboratory equipped by ACRF for Professor Clare Scott and her team of unseen heroes, who analysed a biopsy of Jo's tumour and identified the specific deletion driving her cancer. Possible treatments were then modelled in the laboratory and the scientists were able to use this information to recommend a personalised, targeted treatment for Jo.
Within just five weeks of starting her personalised cancer treatment, Jo was back on her feet.
With your support, researchers can offer lifelines to more people like Jo.
WHY DONATE TO ACRF THIS TAX TIME?
At ACRF, our mission is to outsmart cancer. We help provide the equipment and facilities Australia's unseen research heroes need to improve prevention, diagnosis and treatment of all types of cancer in order to save more lives like Jo's.
The power of collaboration
The incredible success of Jo's treatment was brought about by the collaboration between researchers from several institutes, working together using specialised equipment needed to better understand cancer.
Next level personalised medicine
The establishment of new technologies through ACRF programs will help Professor Scott and her team take the next step in personalised medicine, enabling them to really understand the tumour micro-environment.
AUSTRALIA'S UNSEEN CANCER RESEARCH HEROES
PROFESSOR
CLARE SCOTT
In a laboratory equipped by ACRF, Professor Scott's team analysed a sample of Jo's tumour and identified the specific deletion in the BRCA2 gene responsible for Jo's cancer. This enabled them to investigate options for a targeted therapy.
Researchers performed detailed tests in the laboratory using cells from Jo's tumour to assess potential treatments and identify the therapy with the most effective results.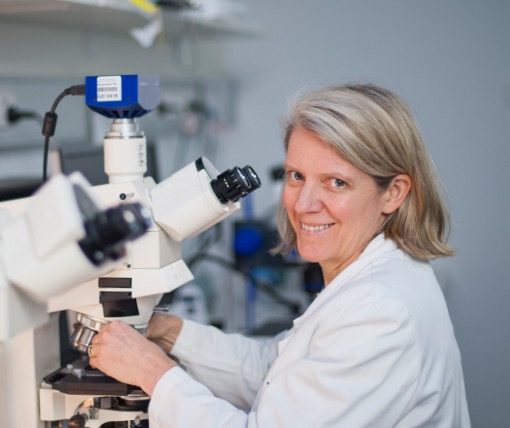 Specialisation
Rare gynaecological cancers
Research focus
Personalised cancer therapies
"Working with patients reminds me every day about what inspires me to do cancer research. That's a constant drive to ask important questions that will make a difference – and to try to answer those questions."
PROFESSOR CLARE SCOTT
MAKE A TAX DEDUCTIBLE DONATION TO SUPPORT OUR RESEARCHERS
Cancer researchers are doing their jobs, tirelessly searching for new ways to Outsmart Cancer.
But to someone like Jo, they are true heroes.
Make a meaningful donation to charity this tax time and help us outsmart cancer
Boost your tax return this year by making a charitable donation to ACRF. We are the proud receivers of the registered charity tick from the Australian Charities and Not-for-profits Commission (ACNC) which means all donations made to ACRF are tax deductible.
Learn more about how a donation to ACRF can positively impact your tax deductible donation here.