We are beyond excited to let you know which research projects have been awarded ACRF grants in 2021. As always, the applications were bold, brave and backed by brilliant minds. We wish we could provide grants to all the big ideas scientists have across the country, but for this year, these are the ones we know are going to take us forward in our mission to reach a world without cancer.
Thank you to each individual who helped make these grants possible. These projects are possible because of the generosity of the entire ACRF community. The projects that will be receiving ACRF grants in 2021 are:
World-leading research to advance our understanding of glycomics and the potential for new life-saving therapies.
$2.6M awarded to Griffith University Institute for Glycomics in Queensland to establish the ACRF International Centre for Cancer Glycomics. The Centre will be a unique hub of exciting and revolutionary cancer glycomics research. Within this facility, world-leading experts in both the fields of basic cancer science and applied clinical cancer research combine resources, utilising specialised equipment and the latest technologies to decipher the cancer glyco-code. The cancer glyco-code plays a major role in tumour development, progression and immunotherapy susceptibility.
Glycomics is the study of the carbohydrate or sugar language within our body. Every cell is decorated with these sugars, which are essential to our health and wellbeing.
The study of sugars – glycomics – is a relatively new field of study that will build on genomics (genetics), proteomics (cellular proteins), lipidomics (lipids and fats), and metabolomics knowledge gained from past research. Glycomics is now a rising star thanks to the development of new tools to effectively identify sugar structures and their involvement in disease. This improved knowledge and understanding could lead to the invention of new drugs, vaccines and diagnostics to treat, prevent or diagnose cancer.
This new Glycomics Centre will focus on generating new knowledge that will advance our understanding of cancer glycobiology and enable the translation of this knowledge into the next generation precision diagnostics and therapies to fight cancer, which impacts millions of patients and their families globally.
An exciting and emerging field of cancer research with the potential to revolutionise cancer treatment.
$1.5M awarded to the Centenary Institute in Sydney to establish the ACRF Molecular Theranostics Laboratory. The new ACRF Molecular Theranostics Laboratory will house world-leading research into the use of theranostics to treat cancer. A form of personalised cancer treatment for the patient, the term 'theranostics' refers to a combined therapy and diagnostics approach. An exciting and emerging field, theranostics has the potential to revolutionise cancer treatment, employing tumour markers to deliver a therapeutic isotope (radioactive drug) directly to tumour cells to kill them.
Two matching therapeutic isotopes are employed–the first identifies and labels the tumour cells. The second delivers the therapeutic radioisotope to the cancerous cell in a finely targeted search and destroy process. To date, the application of theranostics has been limited to a very small range of malignancies but there is real potential for extending the benefit to all cancers
Research programs at the new laboratory are set to include the ongoing development of a pan-tumour theranostic agent called Cell Death Indicator (CDI) that has the potential to benefit a much greater proportion of oncology patients.
CDI targets a common property of all solid tumours–dead and dying tumour cells. Once these cells have been identified, therapeutic radiation is then able to be delivered to adjacent viable tumour cells. It is anticipated that the theranostic approach will work against all types of solid tumours.
The ACRF Molecular Theranostics Laboratory will operate at the very forefront of the burgeoning theranostics research field, driving cancer discoveries in Australia and beyond.
Equitable access for those most vulnerable, in an effort to tackle Australia's deadliest cancer.
$2M awarded to The University of Queensland Thoracic Research Centre to establish the ACRF Lung Cancer Screening Centre of Excellence (LUSCE). ACRF LUSCE, a world-first mobile lung cancer multiplatform research facility focused on early detection research for lung cancer – the leading cause of cancer deaths globally.
Focusing on providing screening services for people who live in rural and regional Australia this research, using innovative integrated imaging, breath and blood biomarkers, will determine the most effective ways of detecting lung cancer early when it can be treated, and avoid late-stage, incurable cancer.
Lung cancer has a high potential of cure (67%) if detected at an early stage, but two thirds of patients present with advanced disease when the 5-year survival is less than 4%. Lung cancer also has a greater proportional impact on Aboriginal and Torres Strait Islander people, people in regional and rural areas, and those of lower socioeconomic status.
This pilot program will develop and test a novel, mobile, multi-platform for lung cancer detection and reduce health disparities by ensuring equitable access to this screening program for rural and remote communities and at-risk populations.
This pilot project will provide data that could support the establishment of a truly national lung cancer screening program.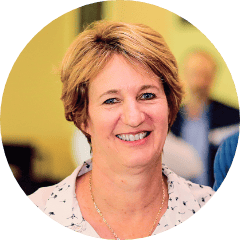 "It's such a privilege to support scientists as they dream big. These ideas are the ones that could take leaps forward in our mission to reach a world without cancer. This year ACRF is proudly backing projects that will push boundaries and find new ways to tackle this brutal disease."
Help us fund more life-saving research.
We believe a world without cancer is possible.
Donate now