"Suddenly my life wasn't my own. I hadn't even got a diagnosis and already it felt like the hospital was in charge of my life. Then I got the diagnosis, and all I could think was, Why me? I'm 38 with three children – but cancer just doesn't discriminate"
Surviving cancer became my whole life
I couldn't believe it was happening. But as a mum, I had a job to do: be there for my children as they grow up. So for 10 months, everything became about surviving cancer.
I'm a very positive person, so my approach to it all was 'Okay. I've been thrown this terrible, terrible disease but I have to tackle it head-on.'
So even on my first day of chemo, I was terrified on the inside, but I walked in with a smile on my face:
'I'm here. I'm ready to go. Here's my arm. Do what you got to do.'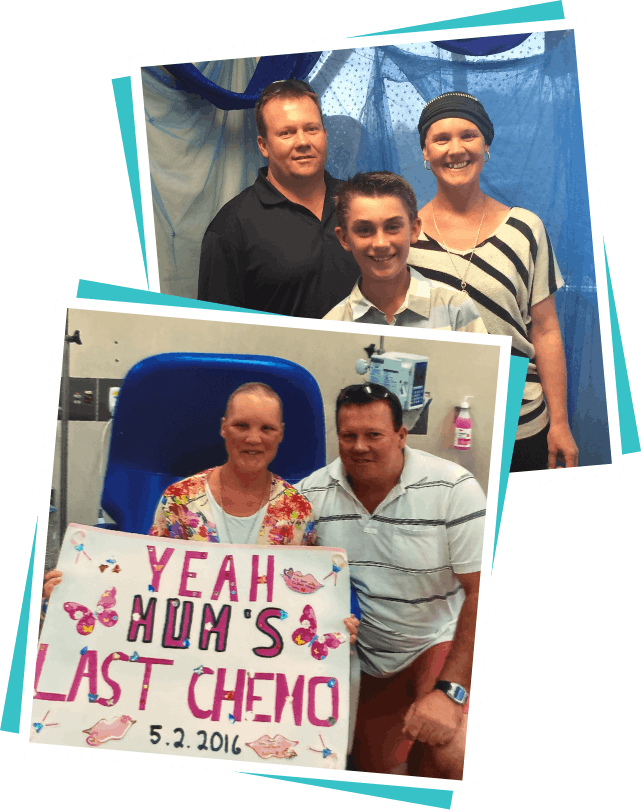 Taking control for my family.
It feels like cancer takes over everything – but as a mum I was determined it wouldn't make me miss any of the important stuff. Nothing was going to stop me.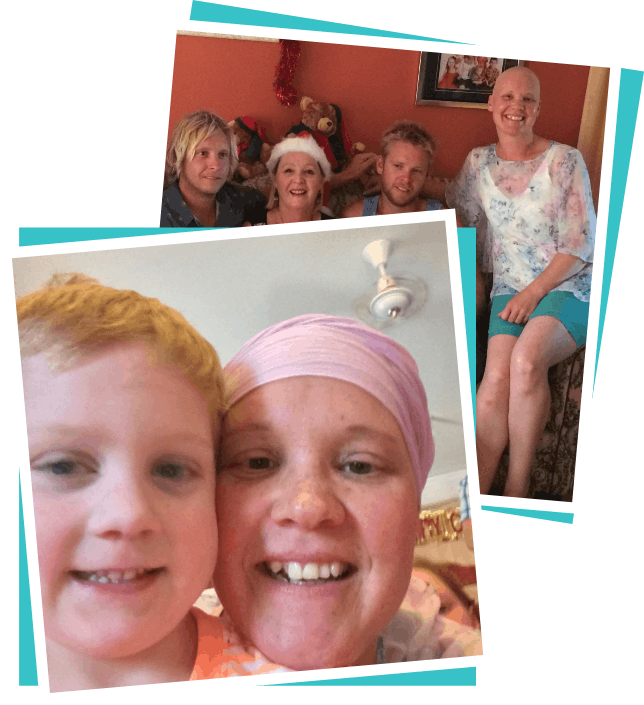 I'm taking back my life
Cancer isn't over when treatment ends. It took me so long to recover. Even now it's all still so vivid in my mind. It's that day again and I'm finding that lump. Even watching stuff on television about cancer, sometimes I need to go into another room and cry.
But I can't let cancer dominate my life forever. I gave myself two years then I went back to work. I started swimming and walking to rebuild my strength and saw a personal trainer. I remember thinking:
'I'm taking back my life. It's time to take it all back and try to be me again.'
With your support, researchers can offer lifelines
to more people like Naomi.
Taking control of the future
Naomi is committed to telling her story and supporting cancer research to help make sure others – including her children – never have to face cancer.
Together, we can take control of this brutal disease. Please make a tax deductible donation today to support the boldest, most innovative research into the prevention, detection and treatment of all types of cancer.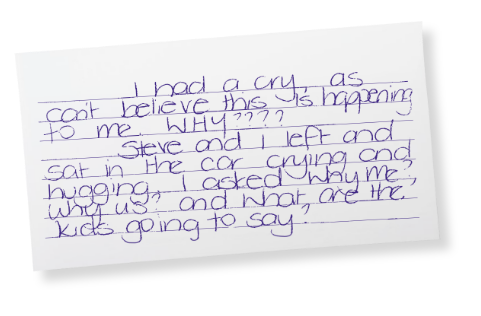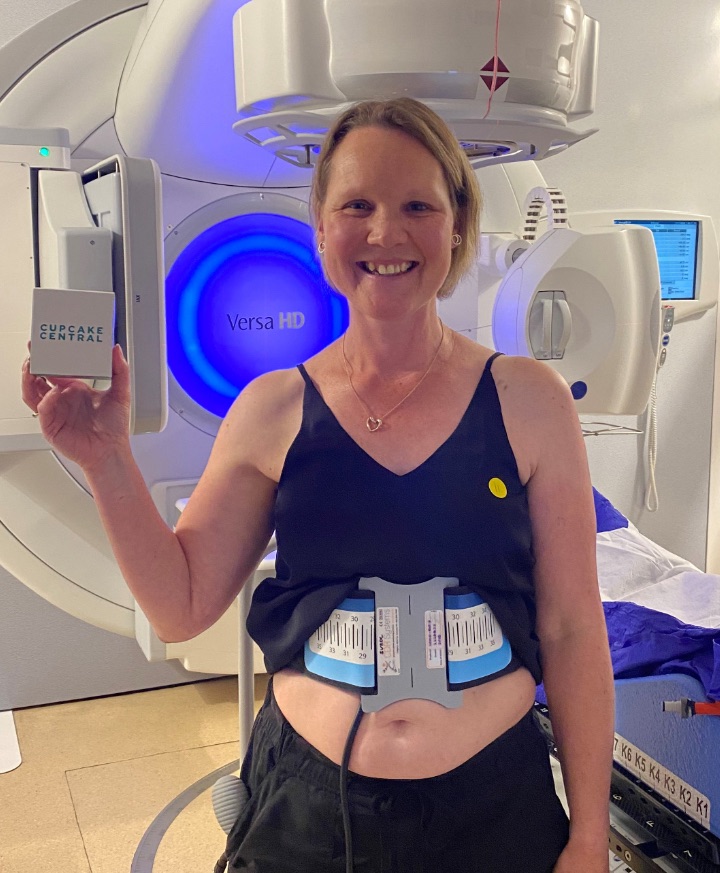 Every day in Australia, almost 400 people like Naomi are
diagnosed with cancer.
Funding the technology that drives discovery
ACRF is committed to backing pioneering research and since 1984 we have contributed more than $160m to cancer research projects. Guided by our volunteer Medical Research Advisory Committee (MRAC), we are able to select the most promising research projects each year to receive funding.
As medical research professionals themselves, the members have a detailed understanding of the global cancer research landscape. Here is why they will never stop striving to control cancer:
Professor
Jenny Stow (QLD)
"I really admire what ACRF does and this niche that it has. In fact, I think ACRF was really at a vanguard in this whole field of driving technology advances as a way of curing diseases. ACRF has made real impact. Being involved with the foundation is very empowering as a scientist. Because it's a mission I think all of us really believe in and see having genuine impact."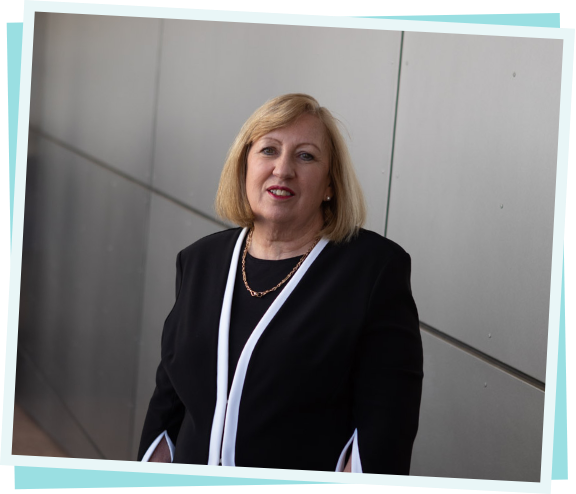 Professor
Angel Lopez AO (SA)
"I would call the ACRF the great enabler, it enables our scientists to really go to a new frontier obtaining their new data that makes us change how we see the world and of course, diseases like cancer. It's not just about backing the technology; it's about providing new technology supported by really good scientific research. "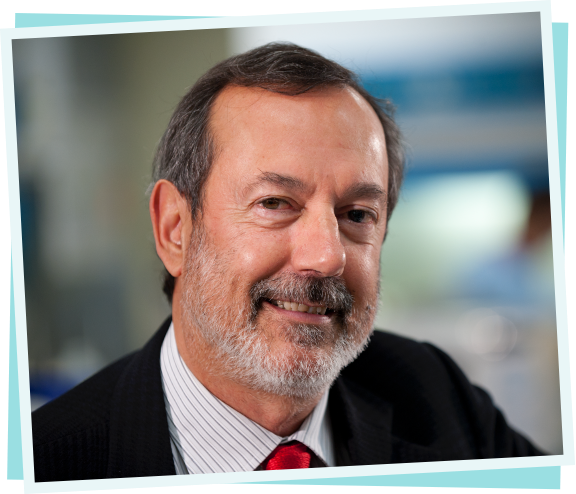 Professor
Roger Reddel AO (NSW)
"Having the equipment is just fundamental and that's where ACRF comes in as really the only funding agency that specializes in provision of research equipment for cancer researchers. I regard this as an absolutely vital role, that ACRF plays."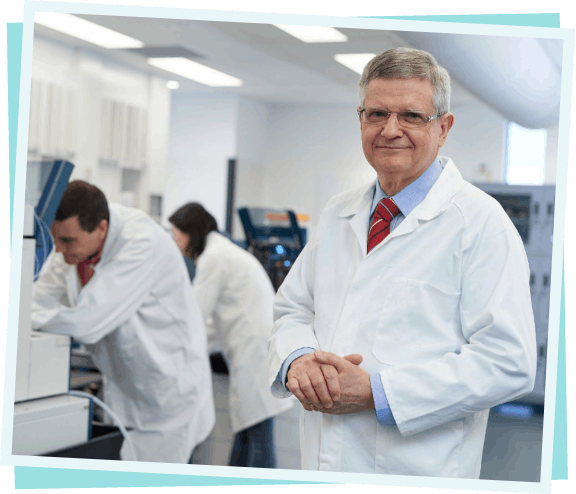 The motivation behind these remarkable people
Every day we are so thankful to the brilliant minds that are leading cancer research in Australia. Cancer is a deceptive and challenging disease, one that takes resilience and persistence to keep exploring and tackling. We asked our MRAC: 'what keeps them motivated?'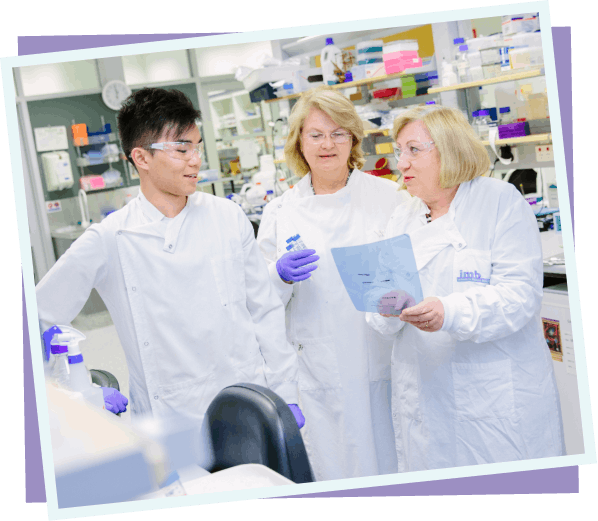 Changing the meaning of a cancer diagnosis
"For me, the game-changer will be changing cancer from something that people die from, to a condition that people can live with, treated by medication. That would have kept my family with me, and it will keep lots of other people's families with them. That to me is the ultimate goal."
– Professor Jenny Stow (QLD)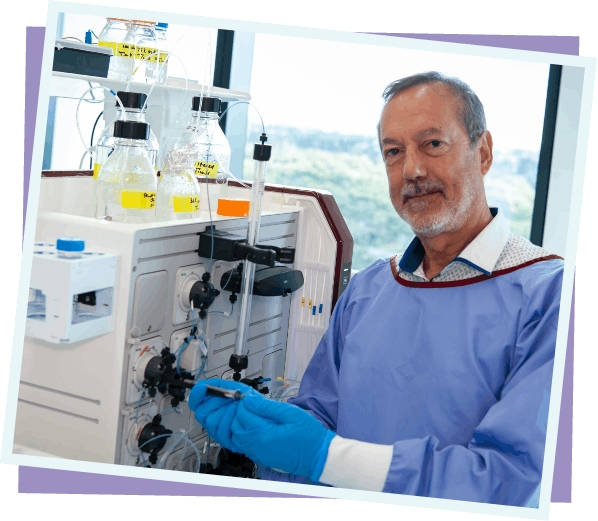 For the future
"I want to cure cancer. 10, 20, 30 years from now, I want to have cancer really cured. It's not just about helping individual patients to live longer. It's about the phenomenal impact that will have for all the people who will have cancer in the future."
– Professor Angel Lopez AO (SA)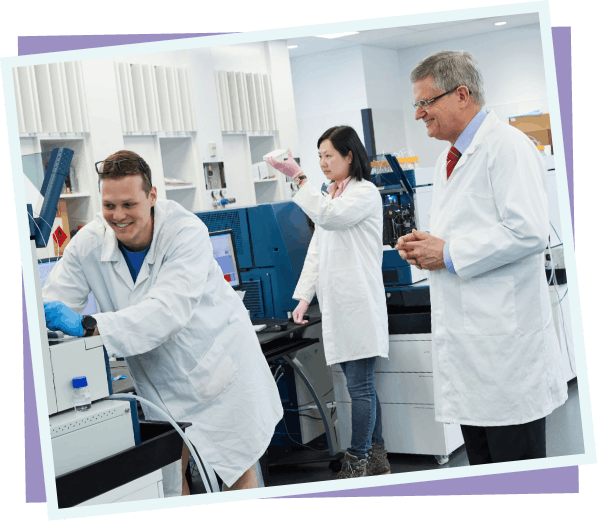 All for the patients
"Finding the motivation to keep going is a really important part of the researcher's toolkit. The process of discovering new things is a strong driver that motivates researchers to keep going, but the fact that we're discovering things that lots of patients desperately need is that huge added motivation."
– Professor Roger Reddel AO (NSW)
ACRF's MRAC is world-renowned for its rigorous review process and because of the exceptional expertise of its members.
Support our cancer researchers by making a tax deductible donation
Please make a tax deductible donation donate today to support the boldest, most innovative research into the prevention, detection and treatment of all types of cancer.
Boost your tax return this year by making a charitable donation to ACRF. We are the proud receivers of the registered charity tick from the Australian Charities and Not-for-profits Commission (ACNC) which means all donations made to ACRF are tax-deductible.
Learn more about how a donation to ACRF can positively impact your tax-deductible donation here.