Alex's
Commitment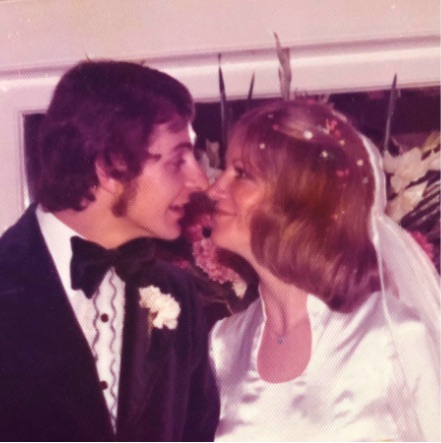 "On the day we made our vows, I promised to love you until death parted us. But now you're gone, and I know I'll never stop loving you."
After 44 years of love and commitment, the only thing that could part Alex and Jude was cancer.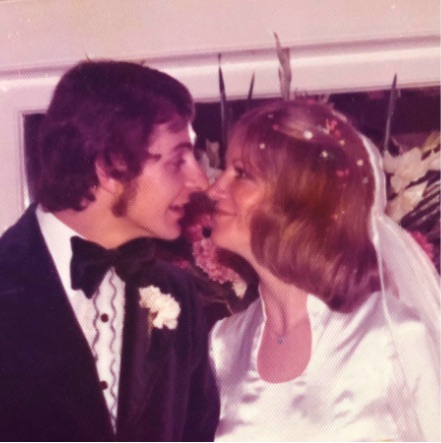 "On the day we made our vows, I promised to love you until death parted us. But now you're gone, and I know I'll never stop loving you."
After 44 years of love and commitment, the only thing that could part Alex and Jude was cancer.
Alex made one final promise to the wife he loved so much – to do everything he can to help Outsmart Cancer, so their grandchildren can be safe from the disease that took her from him.
We thought we had more time
Jude was a mum of four, a grandmother to six grandkids (with one on the way) and the love of Alex's life. She had a lot more living to do and a lot more love to give. But cancer had other plans and only a few years after her diagnosis Alex lost his Jude.
"You were the centre of our universe. Your family meant everything to you, and you were always the glue who brought us all together".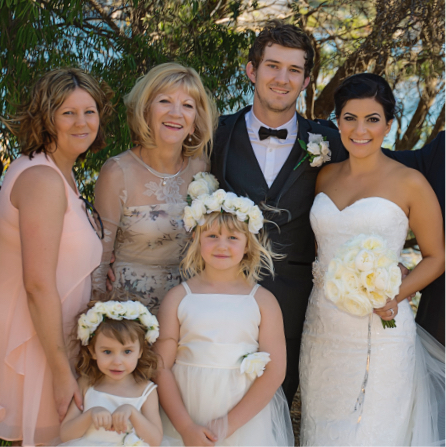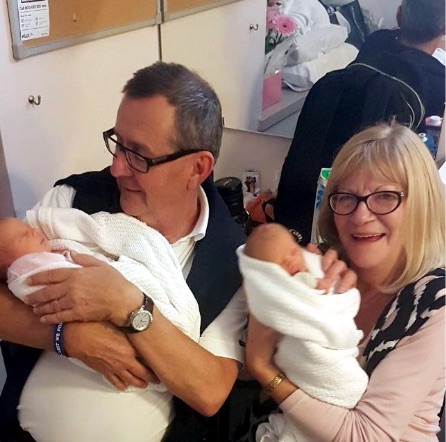 "It's heartbreaking to think that mum won't be around to see her grandkids grow up.
I wouldn't want anyone else to ever have to go through this."
– Dave Jude & Alex's son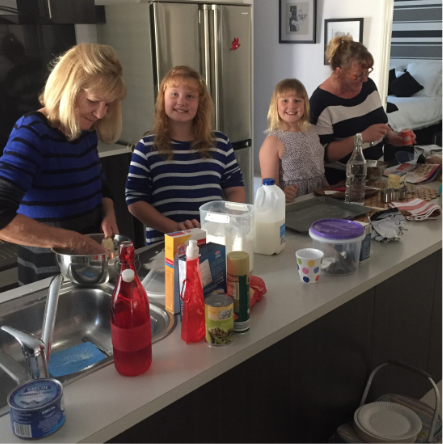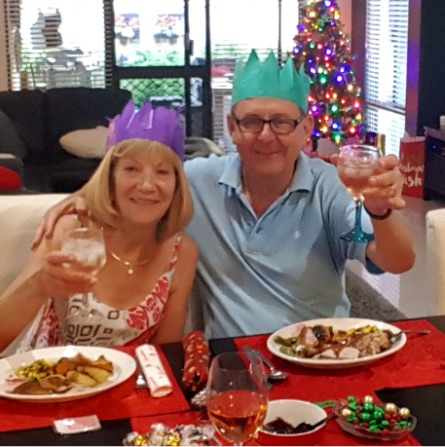 A time of year to come together
This festive season feels like a time to be with loved ones. But many of us will be unable to gather with family and friends. It's an absence we'll feel right to the core. For many this absence is temporary, but for Alex and his family they will never share this special time with Jude ever again.
"Mum's favourite time of year was Christmas".
"The baking that my brother would sneak, the many presents she would spoil us with, the perfectly decorated Christmas tree that we weren't allowed to touch, the massive Christmas lunch that she would make. It was a whole day event with her, and I cherished every single one. Now there will never be another, and my heart is broken."
– Stephanie, Jude & Alex's daughter.
Every day, 130 Australians like Alex endure the heartbreak of losing the person at the centre of their universe to cancer.
Jude's spirit
"Our last year together was just devastating. You wanted so much to live, yet through all the pain and sickness, everything cancer put you through, you never lost your spirit.
The only thing that scared you was the thought that your cancer could be genetic. That it could one day threaten the children and grandchildren you loved with all your heart.
I know I can't promise you that will never happen – but I'll do everything I can to try and make sure it doesn't. Starting with sharing your story, to raise much-needed funds for the research that could one day put an end to cancer."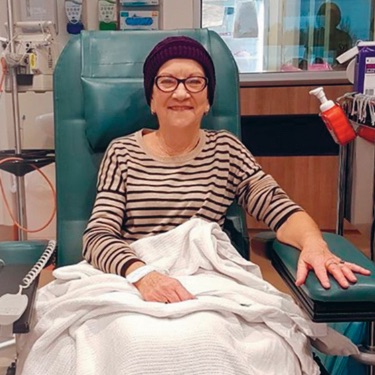 Alex has committed to support bold, brilliant research in Jude's name so that one day we'll have "a world without cancer".
ACRF's Commitment
We will not stop until there's a world without cancer.
That's ACRF's commitment.
To make sure your donations have the greatest possible impact. To identify, support and advance the most promising, pioneering and game-changing research ideas.
Here are just two examples of innovative research initiatives taking place right now across Australia, thanks to the support of people like you.
ACRF Centre for Lung Cancer Early Detection
Our researchers have developed a way to detect early-stage lung cancer by examining the characteristics of ions present in a patient's breath.
This exciting discovery has the potential to be developed into an affordable, portable and highly accurate test that could help save lives by detecting lung cancer before it spreads.
ACRF Image-X Institute
A ground-breaking new technology that combines imaging and targeted radiation x-ray beams, allowing for changes in the position of the tumour in real-time.
It can selectively target the most aggressive parts of tumours, reducing negative side effects, treatment time, and costs of radiation treatment.
Please join Alex in supporting more bold, brilliant, life-saving cancer research.